KALAGARH TIGER RESERVE (SONANADI WLS)
Situated at the northern part of Corbett Tiger Reserve, comes under Kalagarh Tiger Reserve. The name Sonanadi that means 'the river of gold' received its name from the gold panning that was carried in the river, before the area became a sanctuary. Safari is available from following entry gate. A valid entry permit required for Jungle Safari
KALAGARH SAFARI ENTRY GATES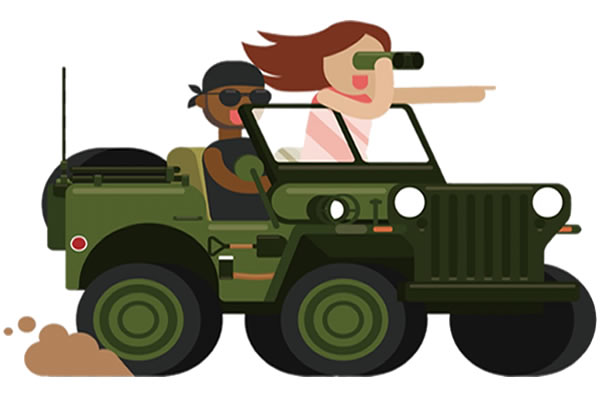 Already have  Pakhro Safari Permit of Sonanadi and looking for Gypsy. Click below button, fill the form, upload your permit for your Gypsy Booking.
In compliance of decision taken in the NTCA Technical Committee Meeting held in 22th Nov. 2017 regarding redefining of Sonanadi Eco-Tourism zone by splitting it into Pakhro Eco-Tourism zone to minimize core area of tourism in Sonanadi Wildlife Sanctuary, the Term of Reference (ToR) given to assess the proposal, guidelines for tourism issued by NTCA and provision of approved Tiger Conservation Plan, the Pakhro Eco-Tourism zone of Sonanadi opens for visitors.
Now Pakhro Eco-Tourism zone covers Gujjarsot, Dhaulkhand, Kalushahid East and Kalushahid West, the total area is about 1771.50 Hectare .
TOURISM ACTIVITY AT KALAGARH TIGER RESERVE