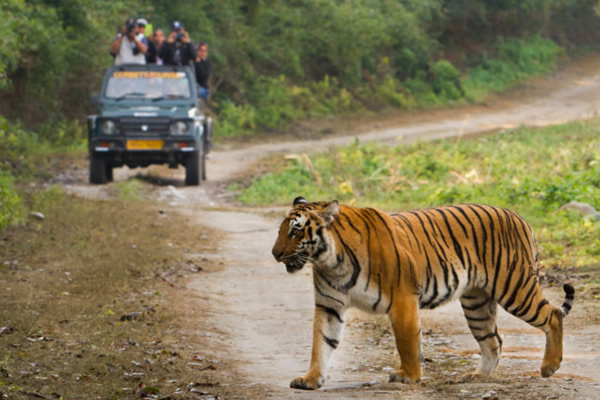 A jungle safari is one of the most wonderful experiences to sight wild animals, birds, and exotic flora in a natural habitat at Sonanadi Wildlife Sanctuary. Its a 2:30-3 hours safari on Gypsy, depends on the zone you selected during booking.. A gypsy may have 4-6 persons at at time. There are certain rules and tips for jungle safari that one needs to keep in mind before and during the safari tour to ensure it's an enjoyable and safe experience.
Wear proper clothes (dull or dark colours not shining, sharp colours) that mix up with jungle, remain calm and peaceful (don't shout), have camera and binocular and prepare for the unexpected adventure in the jungle. Pre-booking of safari required.
Fill this form only when you required Gypsy for Pakhro, Vatanvasa, Kolhu Zone Safari of Sonanadi.
For Pakhro or Vatanvasa Safari gypsy booking you must have a valid permit issued from Corbett Online Website. While filling below form, you need to upload your Pakhro/Vatanvasa Range booking permit.